Le Donne e La Chitarra - BUY NOW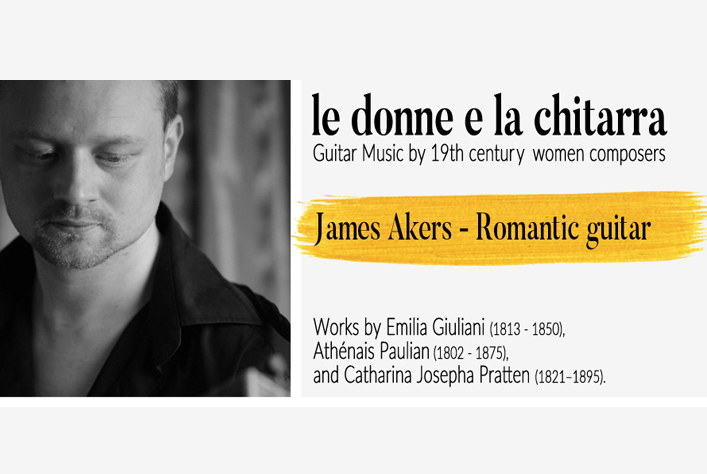 If the conventional historical narrative of the guitar caused the neglect of a great deal of music, the composers featured on this recording suffered the added adversity of being women in a male dominated world. They were overlooked by history, occasionally referenced, footnoted as anomalies but rarely championed or performed. However, to say these women lived lives devoid of appreciation is to do an injustice to their times.

Madame Sidney Pratten (1821-1895) toured Europe as a child prodigy, was well known in English society and was the subject of a glowing biography. Athénaïs Paulian (1802-c.1875) was a friend of many of the leading guitarists of the day and dedicatee of numerous works; while Emilia Giuliani (1813-1850) shared the stage with Franz Liszt and was judged his equal by audience and critics alike.
- James Akers 2018