Hildegard Now & Then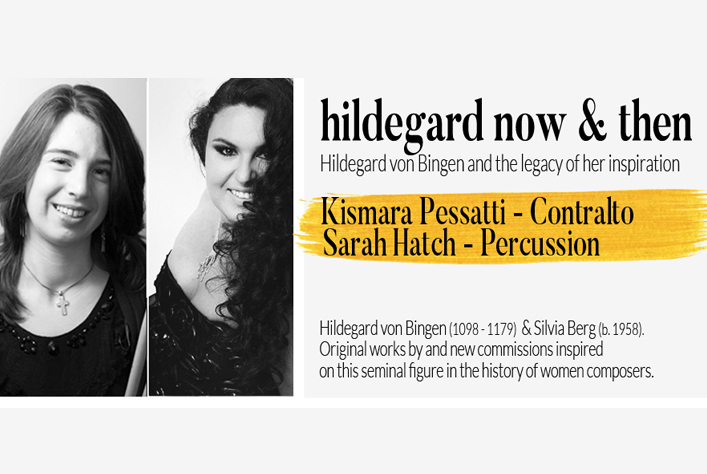 Hildegard von Bingen was born over 900 years ago and for most of her 80-plus years was shut away in an obscure hilltop monastery in the Rhineland. This remarkable woman had left behind a treasure-trove of illuminated manuscripts, scholarly writings and songs written for her nuns to sing at their devotions. An extraordinarily accomplished woman, visionary, prophet (she was known as "The Sibyl Of The Rhine"), a pioneer who wrote practical books on biology, botany, medicine, theology and the arts.

HILDEGARD NOW AND THEN will explore the works of Hildegard and the legacy of inspiration.

This release will featuring original compostions by Hildegard as well as new commissions for contralto and percussion by Brazilian composer Silvia Berg.